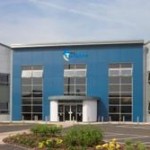 New Worksop Office opens
As part of their strategic growth plan, and led by customer demand, Quality Service Recruitment have opened its' latest branch in Worksop at the Worksop Turbine Innovation Centre. The business has been supplying temporary workers throughout the East Midlands for over 20 years and bucked the national trend throughout the recession by achieving growth between 2009 and 2012.
"Worksop has been targeted because of it's potential and strategic importance to us as a business" Sales Director Peter Gillespie said. "We have a number of existing customers in the area and the new office will allow workers the opportunity to be interviewed in a convenient location. We also see this area as having great potential for growth, with a large number of businesses requiring our services".
The economic recovery has led to businesses expanding and Quality Service Recruitment is a business that is used to ensuring their clients have the workforce to manage any expansion. Established in 1992, originally to supply relief HGV drivers, the business has gone from strength to strength, opening regional offices and expanding the service it offers to its' clients. They now have an additional five specialist divisions; Industrial workers, Catering staff, office workers, Care assistants and Engineering staff and provide their services each year to over 250clients ranging from sole traders to Multi National businesses.
The success of the business has been attributed to the high quality service that it provides for its' clients and workers alike. David Bridge, Managing Director said "It is important that we differentiate ourselves from our competitors. We achieve this through focussing on delivering excellent customer service. We are members of the industry's governing body, the Recruitment and Employment Confederation and are an ISO 9001:2008 accredited business. One area of the business that sets us apart is our 24-hour service. This is second to none and controlled with a telephony system which records each call and monitors response times. Whilst other businesses sleep we are ready to assist our clients when often they need it most".
Workers in Worksop and the surrounding area now have an additional route to work and one that, each year, assists over 2,000 workers into employment. The company advertise all of its' vacancies through it's website, where a wide range of both long term and short term positions, for each of its' divisions can be found.